COVID-19 SURVIVAL KIT CONTENT †
Alternative respirator options for virus prevention
3M P100 Standard Reusable Respirator Kit with Cleaning Wipes inluding:
1 piece x 3M 6000 Series Respirator
1 pair x 3M 2091P100 Filter
5 pieces x 3M 504 Respirator Cleaning Wipe
Three Sizes Reusable Half Face piece Respirator available to choose: 3M 6100 (S) / 3M 6200 (M) / 3M 6300 (L)
Respirator set with low weight filter
NIOSH & DOSH approved against a minimum 99.97% filter efficiency of oil and non-oil based particulate contaminants.
F.A.Q
Q - how long i can use 1 pair until it can be change???
A - When to replace cartridge/ filter: There is no specific expiry date for cartridge or filter once open. There is a lot of factors that could affect your cartridge/filter's service life such as your breathing rate, your working environment, air humidity, etc. You have to monitor yourself from time to time. Whenever you feel breathing difficulties or you can smell chemicals while wearing your respirator or you accidentally spoil your cartridge/filter, that's mean it's time to change a new one.
Q - This Kit can filter Covid-19 virus?
A - yes, it can filter airborne viruses, 99.97% filtration efficiency. Please take note that respirator can only reduce the inhalation exposure, it's not a guarantee protect you from the disease.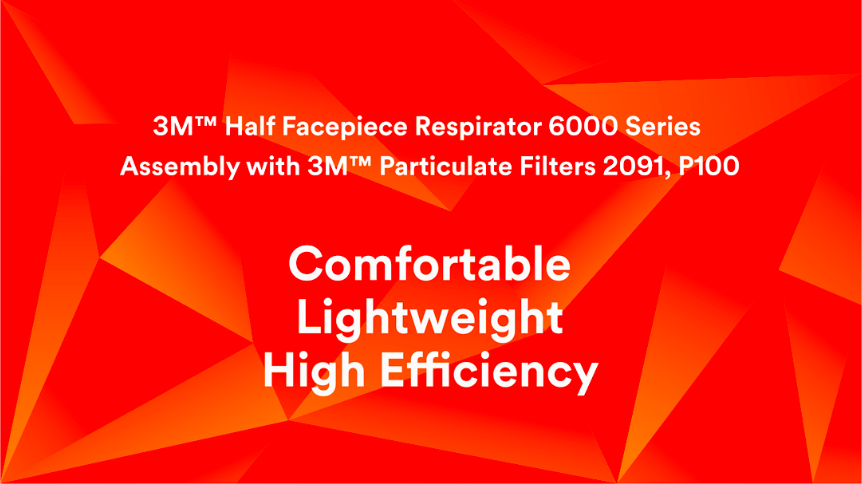 DELIVERY
NOTICE: Delivery May Delay Due to R.M.O !

(Updated on 03 Mac 2020)

We may regret to inform you that the delivery of your item may be delayed due to the heavy Covid-19 issue. Sometimes, the postal will not delivery your package ASAP. We will endeavour to dispatch all orders asap.

We appreciate your understanding and patience. We will keep tracking the status of your item, and try our best to offer you help. You are also welcome to contact us.

Sorry for the delay and thanks for your understanding.
MdfGroupShop.Com
Customer comments
| Author/Date | Rating | Comment |
| --- | --- | --- |